Everything is set for the grand final:
In less than 24 hours, Japan and Russia will face each other again in a WTCOC final.
Surely everyone still remembers the triumph of the Japanese team in last year's edition. Specially Russia, that will try to surpass its meritorious runner-up position in the WTCOC 2020. The result back then was Japan 3 – Russia 2, with 8 games won for the Japanese team and 5 for the Russians.
Needless to say that, once again, both teams have very powerful lineups. For its part, Japan is counting on two world champions and three other players who have shown a great level throughout this year's competition.
Another world champion will be playing for Russia, together with four team mates who have proven themselves solid and confident in their championship duels.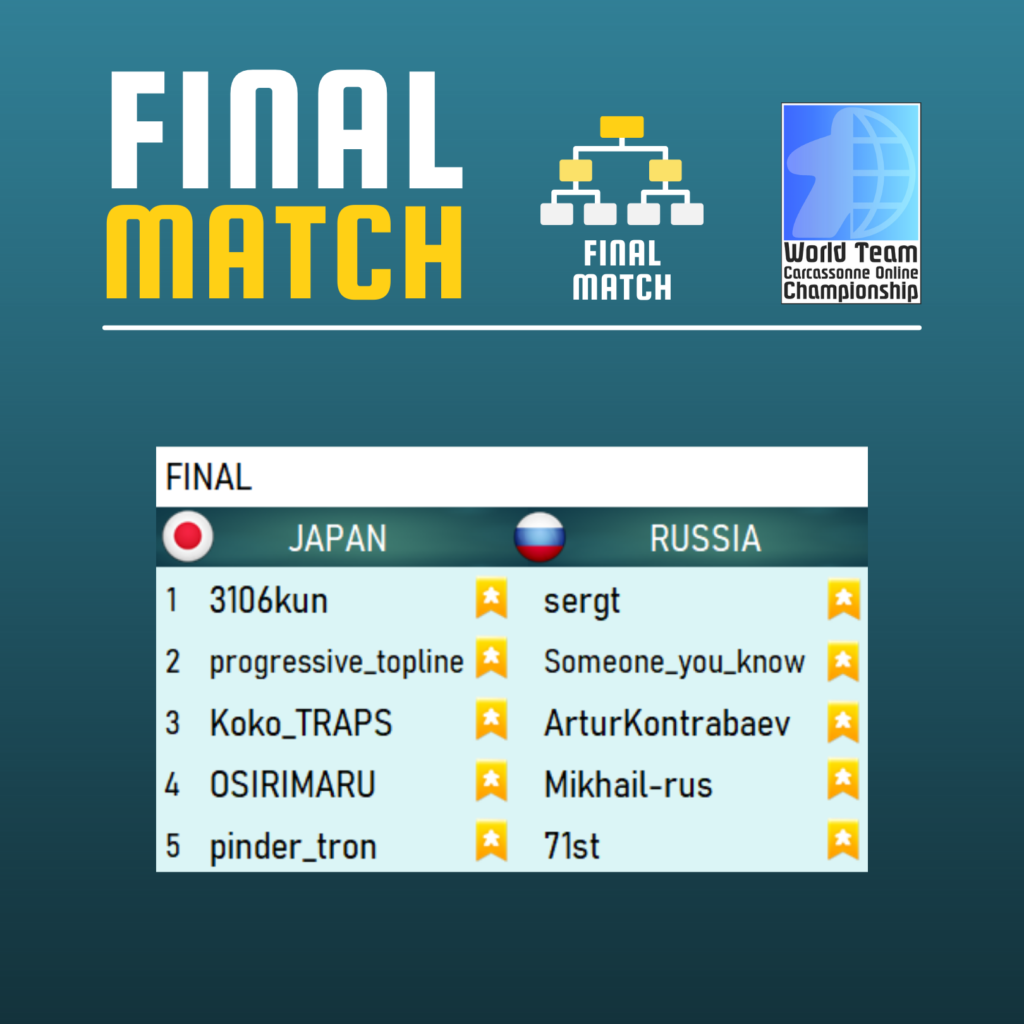 Right now it's hard to imagine what the final result might be. Japan, the current champion, has shown itself in very good shape despite losing a match in the group stage and winning their last two matches by the slightest margin (3-2).
On the other side, Russia started the competition very discreetly, finishing third in the group stage. But then it speeded up and was able to win the semifinal by a convincing 5-0.
The thrill is guaranteed, so we encourage you to see the final match.
Good luck to both teams!
Result of the consolation final:
We also want to mention the match between Catalonia and Romania that decided the third and fourth places of the championship.
Both teams showed up at the consolation event with similar sensations but with particular nuances. The Catalans had lost in front of Japan by a close 3-2 and they almost became the surprise of the tournament. The Romanians, however, lost to Russia by an overwhelming 5-0, a result that was very difficult to predict
As expected, the fight for the consolation final was very hard, with several games resolved by a difference of 1 or 2 points. The overall result was 3-2 for the Romanians. In this way, Romania surpassed the fourth place achieved last year and Catalonia climbed up from the sixth to the fourth place in the world championship.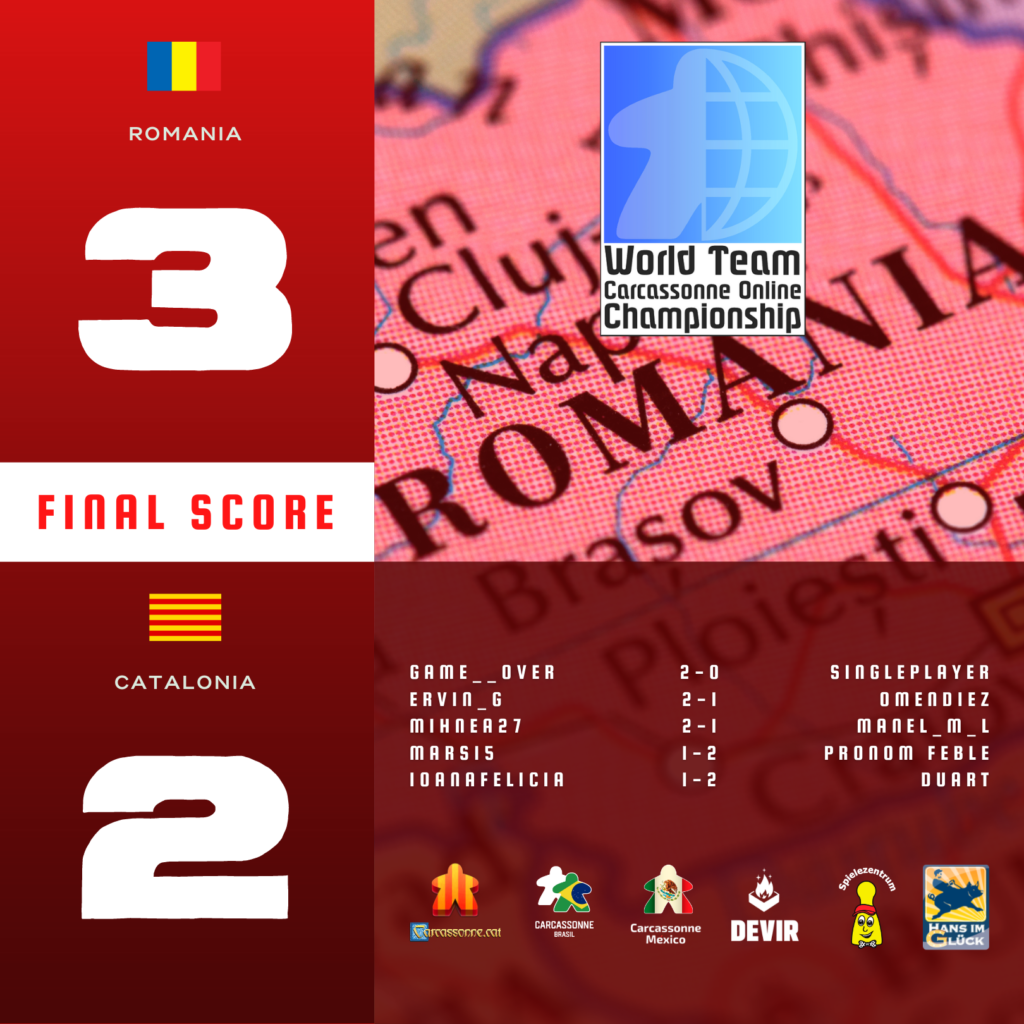 Many thanks to both teams for a great match full of fair play and good games!