We are pleased to announce a mini expansion of a commemorative tile called "The Roads of Europe".
This expansion has been designed by Carcassonne.cat, and illustrated by Jonathan Arroyo, with help in the design and translation of the rules by Daniel Chard. It has been conceived with the intention of having a memory of this first edition without the intention of any commercial purpose.
This tile will be awarded as a trophy individually to the members of the winning team of this first edition: Germany.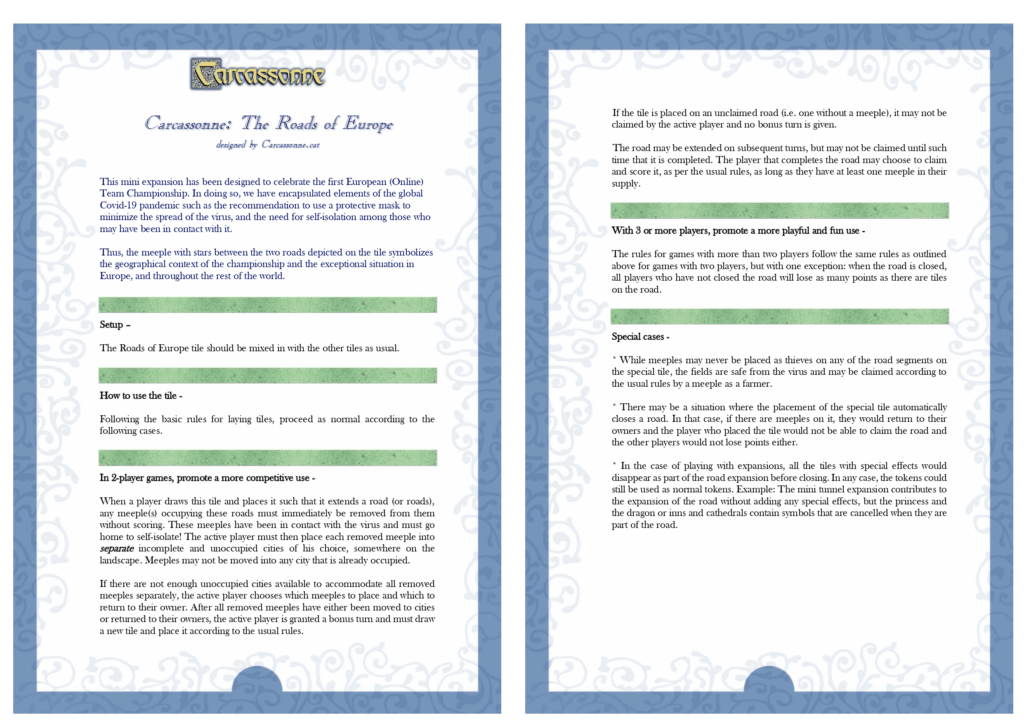 The rest of the participants who want to buy a copy should know that prints will be made on 12-tile plates at a price of € 10 per plate. It is the price they charge us for printing. At this price (0.83€ each tile) we must add shipping costs.
We are at your disposal for any comment or suggestion,
Greetings from the Carcassone.cat team