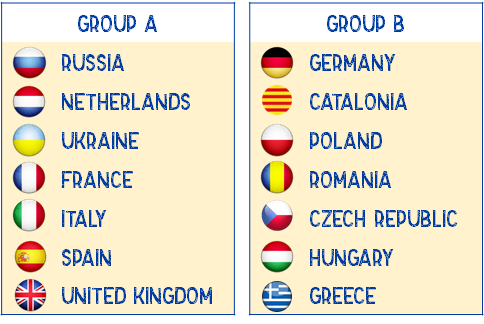 Draw form

The teams will be divided into three groups for the draw; first seeds, second seeds and other teams according to the European ranking formed according to the results of the World Team Carcassonne Online Championship.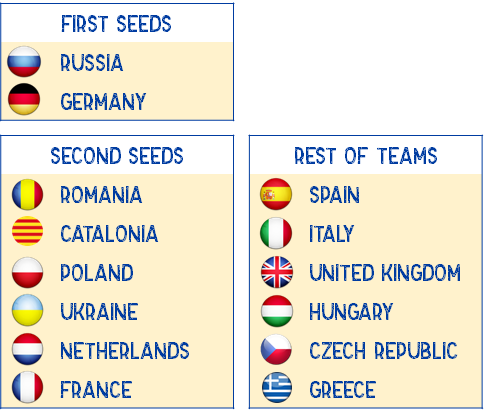 The groups will be raffled starting with the first seeds, who will each go to a different group, and so on until all the groups are completed.
The final composition of the championship will be 2 groups of 7 teams. The first 4 of each group will qualify and proceed to the knockout rounds. Quarterfinals, semifinals and final.